How to save:
Now through Tuesday you can get up to 15% off Viator activities. If you're looking for a way to save on tours or transportation for your summer trips now is the time to buy. Viator makes it simple for travelers to find exactly what they want to do. With direct access to more than 200,000 bookable activities, travelers can easily discover and book incredible experiences.
15% is great, but I'll show you how to bring the effective rebate up to 28%. I personally took advantage of this offer to book a tour of Petra for an upcoming trip I have planned in Jordan (more on that in a later post)
Details: Get 5% off $200.00 or more, 10% off $300.00 or more and 15% off $400.00 or more. Use promo code UNFORGETTABLE at checkout.
How to maximize points and miles:
1. Use a shopping portal
Viator is part of the AAdvantage eShopping Portal where you can earn 5 AA miles per dollar spent.
Let's say you find a $500 tour. After the 15% rebate you'll pay $425. That will get you 2,125 American miles through the portal. The Points Guy values AA miles at 1.4 cents so that's like getting an additional $30 rebate.
2. Use your Citi Prestige Card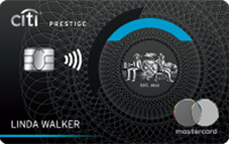 The Citi Prestige advertises 5x points on airfare, but if you look at the fine print it offers 5 ThankYou Points for each $1 spent on purchases at airlines and travel agencies. Viator codes as a travel agency. Score!
Using my example above this purchase would earn you 2,125 Thank You Points. The Points Guy values Thank You points at 1.7 cents so that's like getting an additional $36 rebate.
Final thoughts:
I've used Viator countless times before and have generally been quite happy with the quality of the tours. All of the tours are run by third parties so be cautious and read the reviews before booking.
If you've been thinking about booking airport transportation or tours for your summer trips I think this is an excellent opportunity.